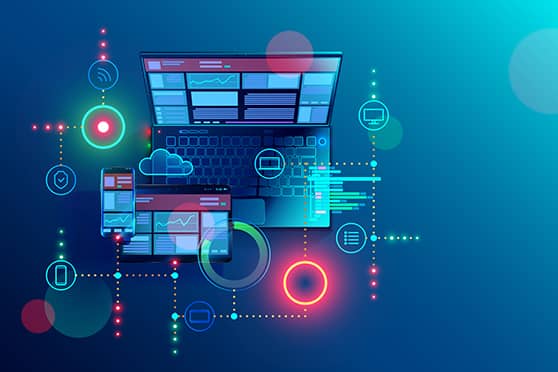 Introduction
Are you considering embarking on the exciting journey of pursuing BCA and MCA degrees? By opting for these programs, you're stepping into a realm of professional growth and technological prowess. Before delving into these courses, it's essential to possess a solid understanding of computers. The beauty of these specialized degrees lies in their accessibility to students from diverse academic backgrounds. Regardless of whether your educational background is in humanities or commerce, you're eligible to take up this specialized subject. Let's dive deeper into what BCA (Bachelor in Computer Applications) and MCA (Master in Computer Applications) programs have to offer.
BCA: Exploring the Specializations
Enrolling in a BCA program opens doors to a range of exciting specializations, each equipping you with essential skills for the tech industry. Some of these specializations include:
Computer Graphics
Programming Languages
Database Management
System Analysis
Word Processing
Internet Technologies
Accounting Applications
Animation
Music and Video Processing
Personal Information Management
Throughout the course, spanning six semesters, you'll acquire in-depth knowledge in these areas, laying the foundation for a successful career.
Job Prospects for BCA Graduates
Upon completing the program, a plethora of career opportunities awaits BCA graduates. Leading IT companies are in constant search of candidates with BCA expertise. Some of the roles you can pursue include:
Software Publisher
Finance Manager
Computer Programmer
Teacher and Lecturer
Chief Information Officer
Marketing Manager
Business Consultant
Additionally, the entrepreneurial route is always an option for those who wish to establish their own ventures.
MCA: Navigating Through Specializations
The MCA program presents an array of specializations that delve into various aspects of computer applications. These specializations encompass:
Applications Software
Hardware Technology
Management Information System
Internet
Software Development
Systems Management
Systems Development
Systems Engineering
Troubleshooting
Embarking on this educational journey prepares you for a promising career in the tech domain.
Opportunities for MCA Graduates
Completing the MCA program opens pathways to numerous career options, such as:
Chief Information Officer
Computer System Analyst
Computer Scientist
Computer Support Service Specialist
Computer Presentation Specialist
Commercial and Industrial Designer
Consultant
Database Administrator
Junior Programmer
Information Systems Manager
Project Leader
Systems Administrator
Software Engineer
Software Developer
Software Publisher
Institutes Offering BCA and MCA in Surat
Surat boasts several esteemed institutes providing comprehensive BCA and MCA programs. These institutes stand out for their professionalism and commitment to equipping students with the skills needed to secure remarkable job opportunities. Here are a few notable names:
BCA College Sabargam
C.B. Patel Computer College
Shri B.V.Patel Institute of Business Management Computer and Information
Bhagwan Mahavir College of Engineering and Technology
Bhagwan Mahavir College of Computer Application
Paving Your Path to a Tech-Driven Future
For students aspiring to thrive in the realm of computer applications, this article offers invaluable insights. Whether you're located in Surat, Gujarat or beyond, pursuing BCA and MCA degrees can set you on a trajectory towards a promising career. These programs transcend academic backgrounds, enabling individuals to embrace technology and make informed decisions about their educational pursuits. If you're situated in Surat, Gujarat, this article also acquaints you with the colleges offering these sought-after degrees. Embrace the world of computer applications and unlock a world of possibilities.